15 Best Universities for Veterans and Officers in 2021
It is not an essay to identify the best universities for veterans and officers because there are many options available. Selection is complicated because all the options available are not good. Our academic professionals at myCoursebay have decided to assist veteran officers in making more informed decisions by identifying the best universities suitable for veterans and officers.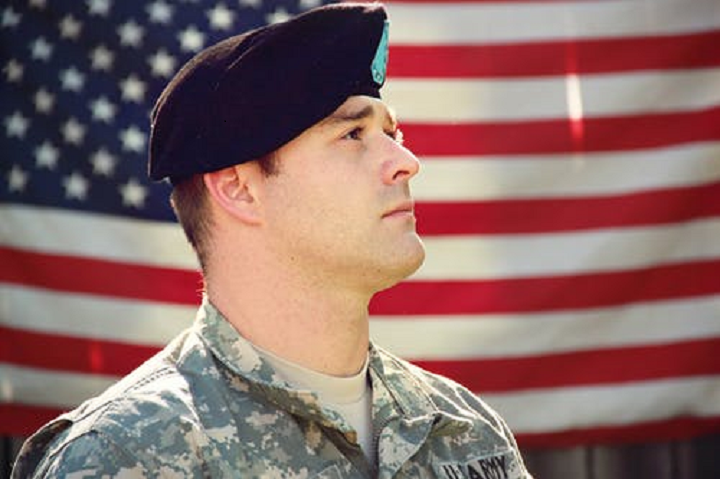 Struggling to find relevant content or pressed for time? – Don't worry, we have a team of professionals to help you on
15 Best Universities for Veterans and Officers in 2021
Get a 15% Discount on this Paper
We have analyzed thousands of universities and colleges across the United States to identify the best universities for veterans and officers. We founded our results using both subjective information and objective factors. We aim to help our clients handle their school assignments smoothly and pursue their course in the best institutions. In case you are an active service member or a veteran, and you are planning to join a college. Read on and be able to make a more informed decision.
Best for Vets: Colleges 2021
George Mason University
It is in the top category for the best universities for veterans and officers. George Mason is located in Fairfax, Virginia. It is a public university that hands awards over five thousand bachelor's degrees each year. Since 1957 the university has been enrolling students for higher studies. At the moment, the university has an 81% acceptance rate and a 69% graduation rate.
George Mason students receive scholarships and grants from the state, federal government, and the institution. Last year it got an award for The Best Online Bachelors in Information Technology. Over the years, it has been recognized in the category of the 27 great schools that don't require SAT or ACT scores and the 50 Best Bachelor in Sports Science Degree Program, among other recognitions.
Excelsior College
It is a great institution to pursue a bachelor's degree program. The institution is a private university located in Albany, New York. Excelsior offers both graduate degrees and undergraduate courses. It offers courses in three categories: undergraduate studies, school of nursing, and school of graduate. The university has an exceptional student loan default rate of 4.3%. This rate is extremely low when you compare it to the expected rate of 10.1%. In 2021 Excelsior College has received 56 badges on various rankings. The university stands from other institutions by scoring a 97% on diversity score. It is one place you can easily fit in regardless of your ethnicity, gender, or age.
Texas A&M University
You will make the right decision in case you decide to attend Texas A & M institution. It is a large public institution that awards over ten thousand degrees a year. Just like Excelsior College, the institution has a low student default rate of 2.1%. It qualifies to be in the category of the best university for veterans and officers because it has been recognized as the most diverse, the best institution for non-traditional students, and offers quality education. More importantly, it has received 299 badges in this year's ranking in various categories. Actually, it has been identified as the best institution in the school of zoology.
University of Florida
The University of Florida is a renowned University located in Gainesville, Florida. It has a colossal student population and awards more than 9,000 degrees annually. The institution has a 96% retention rate. In 2021 the University of Florida has received 416 badges. The highest recognition ranking was in the field of general visual and performing arts. The institutions admit part time, full time, and online students.
The University of North Carolina at Chapel Hill
The institution is a large public university located at Chapel Hill, North Carolina. The university admits military students to further their studies depending on their background. Nevertheless, those who join the institution are likely to stick around until they complete their in student since UNC-Chapel Hill has a 96% retention rate. It has received 229 badges in 2021 rankings. The highest recognition is in the field of business administration and management.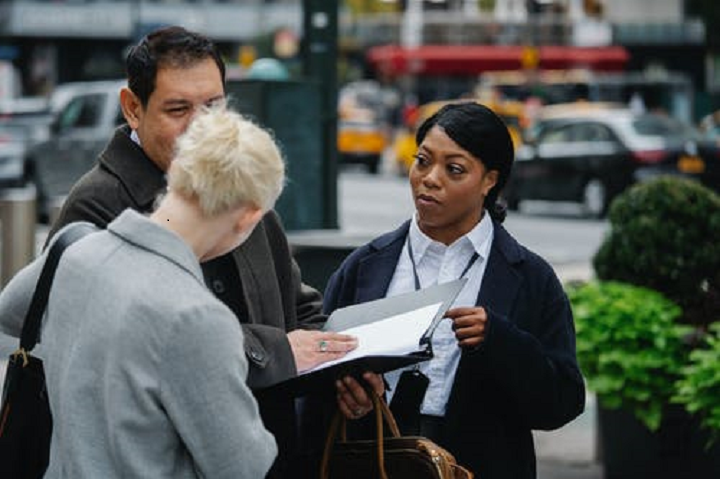 Best for Vets: Colleges 2020
Over the years, the state has been awarding funds to the military who want to further their studies. Most military and veterans can be able to pursue a career without acquiring substantial student loans. This is good because most of these people have families to take care of. Considering that education is crucial, very many military and veteran officers are going back to school. At myCoursebay, we have gone the extra mile and made it easy by identifying the best colleges for veterans in 2020. They include the following
The University of Texas at Arlington

Colorado State University

University of Kansas

University of Incarnate Word

CSU San Bernardino
Best for Vets: Colleges 2019
Some of the colleges that were classified among the best university for veterans and officers in 2019 include the following
Weber State University

University of Arizona

University of Dubuque

Troy University

University of Colorado Denver
Military Friendly Colleges
myCoursebay professionals highly recommend military officers who want to further their studies to enroll in military-friendly colleges. These are colleges with a strong culture of military support. One such university is The University of Nebraska at Omaha. The chairman of this institution is a lieutenant colonel in the Nebraska Air National Guard. Over the years, the school is famous for its preference in the admission process whereby it wavers application fees for military-connected students.
Best Colleges for Veterans in California
The best universities for veterans and officers in California include the following
Biola University

Simpson University

Simpson University

California Lutheran University

University of Sothern California
The Best Online Schools for Veterans
We live with busy schedules, online degree programs are perfect pathway for today's military officers. It is a good option that helps them balance their demanding work schedule and studies. More importantly, the option is essential for these armed force veterans pursuing a college degree with intentions to transition from military occupation into civilian life. The following are some of the best online schools for veterans.
University of Central Florida

Florida International University

North Carolina State University at Raleigh

Texas Tech university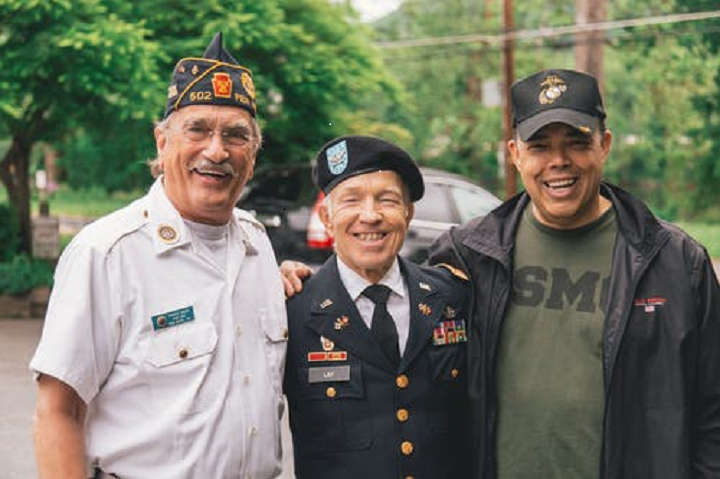 Frequently Asked Question FAQs
Which Are the Best Colleges for Veterinarians
Would you like to pursue a career and be an animal doctor? There are numerous universities offering Veterinarians courses. You can also enroll in an institution to enhance your veteran course. Suitable universities for veterinarians' courses include
University of Massachusetts Amherst

Murray State University

Kansas State University

University of Findlay

Clemson University

Northwest Missouri State University
Is There Free Online College for Veterans?
There is no free online college for veterans. Nevertheless, numerous states in the USA have a tuition waiver program for veterans through GA Bill. In case you want to further your studies, you should consult whether your region is a free tuition state for veterans. This is because all states do not have equal benefits for their veteran officers. As you make inquiries, do not forget to take note of the application process.
Which Is the Best College for Military Credit Transfer?
Considering that all institutions do not transfer military credits, it is good to conduct extensive research on the potential colleges before making up your mind on the one you will apply to. The military credit transfer differs depending on the institution at hand. For instance, at Stanford, you awarded credit depending on your military student record, while at UNC-Chapel Hill, you will earn credit for specific military courses. As you apply for credit transfer, you should prepare to submit a certificate of eligibility as a veteran officer alongside your transcripts. Some colleges that allow military credit transfer are:
UMUC who require a transcript from your military school

UNC-Chapel Hill who accept transcripts from SMARTS, ACE or AARTS

Stanford who accept any official document

Thomas Edison who accept a transcript from joint services
What Colleges Offer Free Tuition to Veterans?
As highlighted earlier, free tuition for veterans depends on the institution at hand. Therefore, you should investigate whether your state is offering funds for veterans to further their studies.
Does the Military Pay for Ivy League?
Yes, the state pays for Ivy League fees for military officers who want to further their studies. But the GI Bill does not cover the entire tuition fee and other stipends. It offers an amount that may not clear the full fee in an Ivy League institution. Nevertheless, most Ivy League institutions have a very generous Yellow Ribbon Program. This program can assist you to cover the unpaid costs. In case you apply for the Yellow Ribbon Program, it is essential to note that the payment is paid directly to your school; hence will only cater for the tuition fee.
What Is the Best College for Military Credit?
There is no specific college that is the best for military credit. This is because eligibility to be transfer military credit differs from one institution to another. In most cases, they require one to be on active duty. When discharged, you can only qualify if you were honorably discharged and not because of indiscipline concerns. You can look at the universities' requirements highlighted above to ascertain whether you are eligible or not.
Does the VA Pay for Private Colleges?
Yes, the VA pays for private colleges. But they may not cover 100% of the tuition fee. In such a case, you should look at the yellow Ribbon Program to identify you can close the ago that was not paid. Nevertheless, the Yellow Ribbon Program does not offer fee assistance to every military officer. For instance, you will not qualify for the Yellow Ribbon if you further your studies while on active duty. Moreover, you cannot use Yellow Ribbon in case you plan to attend school overseas. Finally, spouses of active-duty partners are also not covered by the Yellow Ribbon Funds.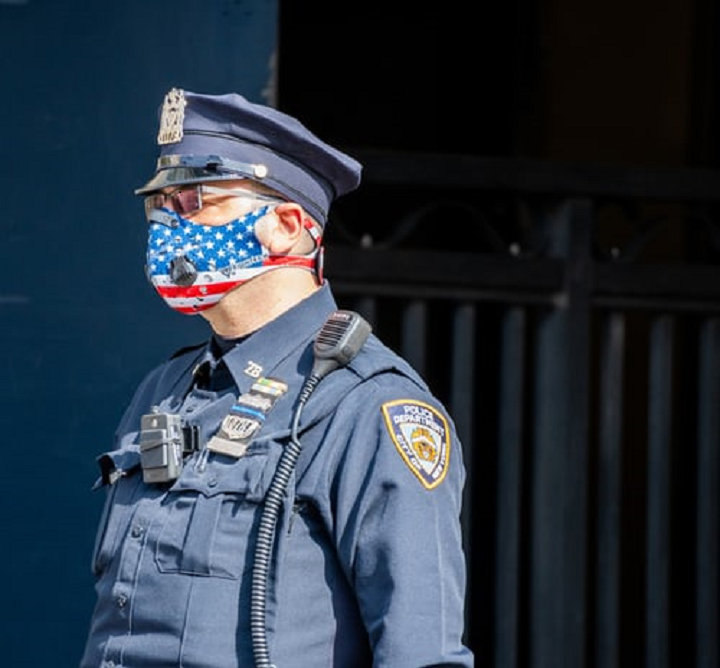 Can Disabled Veterans Go to College for Free?
Yes, they can. Actually, all veterans with disabilities are eligible for GI Bill benefits. Moreover, veterans with disabilities and their dependents qualify for VA-funded educational assistance. Therefore, persons with disabilities should not strain to look for tuition fees if they want to further their studies. In case a veteran has a permanent or a total disability discharge, they are eligible for loan forgiveness programs.
Can My VA Disability Check Be Garnished?
Veterans are often worried about the amount of their VA disability compensation they will lose in alimony, property division, or divorce. This should not be an area of concern because you can only lose your VA disability benefits if you have waved your military retirement pay and obtained the VA compensations. Therefore, the amount that you would be paid in place of your military retirement can be garnished.
What GPA Do You Need to Get Into the Army?
Basically, applicants should attain good high school grades to earn a place in West Point. Over the years, you should have at least GPA of 3.8 on a scale of 4.0 to be enrolled as a freshman in the United States milady academy. This is equivalent to a B"+ grade. Nevertheless, meeting the GPA requirement is not a sure bet to be admitted to the Military School.
Does Harvard Accept Veterans?
Harvard is in the category of the best universities for veterans and officers. It accepts veterans and those who have served in the US military for transfer admission and first year's application. Harvard administration believes that individuals who have served in the military will bring value to their institution.
Will Military Pay for Harvard?
Yes, the military pays for Harvard through GI Bill. Moreover, Harvard participates in the Yellow Ribbon Program. Therefore, veterans who enroll at Harvard receive funds through the Department of Veteran Affairs.
Are you a retired or working veteran, and you would like to further your education? Nothing should hold you from attending the college of your dreams. The highlighted university are the best universities for veterans and officers. You can enroll in the one suitable for your course and further your studies. As you study, always remember, myCoursebay is here for you if you encounter any academic struggles. We will help you handle those complicated assignments and manage those demanding online classes.