10 Proven How to Be a Successful Online Learner
Thinking of enrolling in a degree program online? It definitely has its perks – convenience, potential savings on time and cost, flexibility – to name a few. While online learning has many benefits, knowing how to be a successful online learner requires much more than just knowing how to maneuver the online space.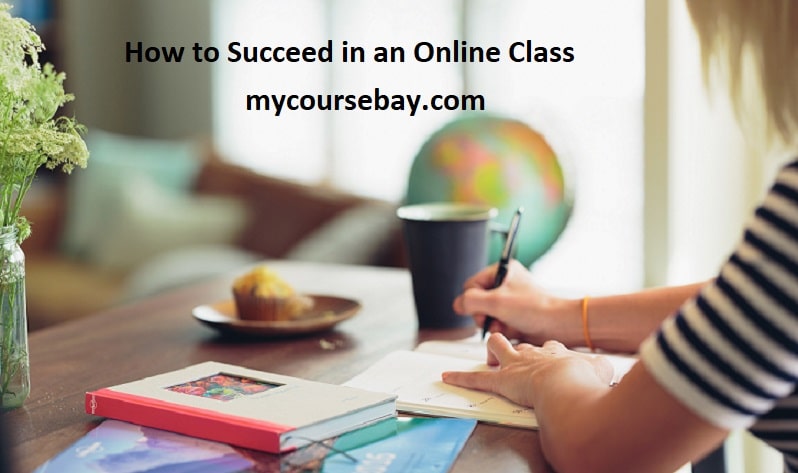 Struggling to find relevant content or pressed for time? – Don't worry, we have a team of professionals to help you on
10 Proven How to Be a Successful Online Learner
Get a 15% Discount on this Paper
Online degree programs can be very demanding and require a lot of self-discipline and motivation to learn. It's usually up to you, the online student, to schedule your time and create space for your classes. You must also learn when to view classroom materials, contribute to the team, ask questions, etc. Online learning programs can be simple if you make them so. However, they can also turn out to be your worst mistake if you aren't too careful.
How to Be a Successful Online Learner: Are Online Classes Easier?
YES! No! maybe?
It's a misconception, really, that most people think online degree programs are easier than the conventional on-campus classes.
Contrary to popular belief, online programs can be even more demanding and require a lot more focus and motivation than in a traditional classroom setting. What if you factor in other additional distractions that you'll likely encounter along the way? The workload can easily become more challenging if you put aside your classwork to deal with other tasks.
However, it doesn't always have to be this way. Knowing how to be a successful online learner requires a lot of research and practice. You must be willing to learn something from your online courses and actually work toward achieving your goals.
Here's what you need to do:
What It Takes to Be a Successful Online Learner
Research Well Before Choosing an Online Degree Program
Again, not all online degree programs are the same. Some are more demanding and strenuous to complete than others.
Therefore, you must be ready and willing to complete your online programs and classes before taking up the challenge. Avoid the buyer's remorse as it won't help you here. Several studies have found that most students regret not having researched well enough or contacted more schools about their study programs and courses before enrolling.
You don't want to be in the same boat, especially if you can help it. Ensure, therefore, that you do in-depth research about the course you are about to enroll in before deciding. You can also always seek advice from your friends and family members about these issues. All matters touching on your education and school life directly impact your future. Which is why you cannot afford to make any mistakes on this front.
Do as much research into your preferred online degree program as you can. Ensure you know exactly what you are getting into and are ready to tackle any challenges you might face along the way. Only then can you say you made the right decision. And completing your online degree program will be simpler and easier.
Get Organized
As with on-campus learning, you also want to ensure you organize yourself appropriately for your online classes. Therefore, ensure that you have the technical capability and mentality to access all the required course materials before the semester begins. This includes course websites, e-books, and other online tools to help with your online course.
Also, remember to take ample time to practice navigating through the required online systems to ensure you are well-prepared for your first class. Remember, you enrolled in the online class to learn, not to struggle with the learning system and programs throughout the semester.
Also, as you would in the physical classroom, ensure you have all the required learning materials on hand, and take reliable notes into the lecture. There are no shortcuts around this. You must keep notes that you can refer to throughout the semester and during your final exams. Friends can also come in handy in online lessons.
Set Up Your Workspace
One of the main factors to consider when learning how to be a successful online learner is your working environment.
You must set up a learning environment dedicated to studying. Often, people make the mistake of taking their online classes anywhere their classes find them. But this doesn't always work in your favor. If anything, you'll end up being distracted throughout the classes if you are in a crowded place.
By completing your lessons in a dedicated learning environment repeatedly, you will start to establish a routine. Remember, also, that not all students are alike. Some people work best when listening to music, while others can only grasp something in a peaceful and quiet space. Therefore, you must ensure you know where your learning strengths lie and the best learning environment that suits you.
Experiment to discover which learning environment setting is best for you and boosts your learning productivity. Whether your learning space is the corner booth at a local coffee shop or your kitchen table, just ensure you have a strong internet connection.
Above everything else, you always want to try to limit distractions as much as possible, both online and physical. Therefore, if you are indoors, ensure your television is off, and all your laundry is done before you start your classes. Try and limit interruptions as much as possible during your online classes.
Commit to Your Online Program
One of the secrets of knowing how to be a successful online learner is committing to online classes. As earlier mentioned, online courses can be quite demanding and will likely require you to sacrifice a good portion of your time in an online class.
Your online instructors will also expect the same commitment and quality of work from you as they would if you were an on-campus student.
This can be very strenuous, especially if you already have a rigorous and demanding work schedule. You may actually end up having less time to finish your coursework and other learning commitments. You will also need to carve out time from your already demanding schedule to watch lectures online, participate in online discussions, and complete assignments within the set deadlines.
So, how can you manage your time to stay committed to your online coursework? Well, you must learn to diversify your study schedule accordingly. And the best way to do this is by developing good relationships with your lecturer and fellow students. You must also develop loads of sheer dedication to stay on track with the commitment to earn your online degree. There's no way around this, really. All your focus must be toward meeting this end game.
Determine How You Learn Best
Anyone who wants to learn how to be a successful online learner must know all the factors that help them learn best. Usually, these happen to be asynchronous items that most students can easily complete in their own time.
Determining how you can learn best and tailor your online studies to that style is crucial in ensuring you maximize your learning process. Basically, there are four types of learners. So, which one are you?
Visual (by sight)

Reading/writing

Auditory (by hearing)

Kinesthetic (by doing)
For example, if you are a visual learner, you will work best working with print out transcripts of your lecturer's video to review. However, if you are great at listening and learning, it might be best to invest in an audio recorder that can play and replay your lecturer's audio classes. Basically, you want to know where your strengths lie and capitalize on them to maximize your online learning experience. Reinforce your learning as much as possible to remember your lecturer's teachings.
Find Ways to Retain What You Learn
Okay, you attended all your online classes and went through all your classwork notes and resources. But you still can't figure out why what you learn in class cannot stick. It's as if it goes in on one ear and out the other.
Once you have found ways to learn, your next task is always to focus on how best you can retain that knowledge. Several studies show that people averagely retain only about 20% of what they hear or read. However, this doesn't have to be you.
In order to retain as much of what you've learned as possible, you can organize discussion groups with your classmates, and your learning retention can go up to 50%. Use this information actively, and you could retain as much as 75% of everything you read or hear in your online classes. It can go as high as 90% if you teach your fellow students the same concepts or immediately put them into practice.
If you want to learn how to be a successful online learner, the secret lies in practice and dedication to meet that goal. Find some way to share what you've learned with others, and the information will stick to your mind like glue. Volunteer for short-term online teaching, write blog posts, and create podcasts about your lessons.
Manage Time Effectively
Unlike in on-premise learning classes, online students must process learning in less time. Not to mention the vast amount of distractions they must also resist in the process. This can be quite challenging, especially if you've never been good at time-management.
Anyone who wants to learn how to be a successful online learner must practice time-management. Ensure you review the syllabus before the start of the semester and take notes of all major assignments and classes, marking them on your calendar to ensure you never miss out on any important events.
You can also make smart use of your time by using time management tools like Trello and online discussion boards to remind you of important days. The main secret of anyone who wants to know how to be a successful online learner is time management. How do you manage your time? Are there any distractions that need addressing?
Interact Actively in Online Classes
Generally, frequent and substantive participation in your online discussion classes is a requirement in online class forums. Unfortunately, not all online students follow this concept.
Your overall interaction and active participation in your online class can also demonstrate to your lecturer that you comprehend what you are learning. You will also get a better grasp of what your lecturer teaches in class to enhance your online learning experience.
Participating actively in your online class also helps other students come together to share ideas and opinions with the class. It creates a sense of community with your lecturer and fellow students. Such interactions are what will help you learn the skills on how to be a successful online learner.
Leverage Your Online Network
As an online student, networking with your peers, professors, and seniors can be a very important part of your learning process. These connections can also help generate future job leads and other opportunities that may propel your career.
A study by LinkedIn confirmed that over 85% of job placements result from networking. Therefore, the more networks you have, especially as an online student, the better-placed you'll be to land a job after graduation. And the best way to do this is by building strong relationships through discussion boards, online groups, and group emails.
Know How to Stay Motivated
Like on-premise learning processes, online classes can be quite long and sometimes repetitive. Therefore, it's always easy for students to fall through the cracks. It's easy for the student to push the computer aside and focus on other things when things get rough.
But that's now who you want to be, especially when learning how to be a successful online learner. You must find a way to motivate yourself to keep pushing even when things get tough, and you feel you cannot go any further. Take enough breaks to ensure you don't get exhausted during classes, actively participate in online discussions, and ask questions. These are just a few ways you can stay motivated and continue with your online learning classes.
Hire Mycoursebay.com for the Best Essay Writing Services
Admittedly, writing such essays isn't always easy. Most students tend to get the instructions wrong or fail to submit their papers on time. Here's where Mycoursebay.com comes into play. Mycoursebay.com has a team of highly qualified, tried, and tested professional essay writers who have the writing experience to complete all your tasks in good time.
Hire a professional essay writing service like Mycoursebay.com to ensure all your essay writing needs are met. Learning the basics of how to be a successful online learner largely depends on how well your essays are, and if you meet all your paper's instructions. Luckily, you have Mycoursebay.com for that. We handle all the work, so you don't have to.
Conclusion
Before enrolling in any online program, you must first learn the basics of how to be a successful online learner and ensure you follow through on all the pointers mentioned above. When it comes to online learning success, only hard work and discipline will get you all the way!