A book review is simply a summary of a book. Book review assignments are common in both college and high school institutions.  It is an assignment that can fall into any academic field since it deals with summarizing information. A book review is an essential assignment because it enables a reader to decide whether they would like to participate in a particular event or read a specific book. In most cases, readers are attracted to a specific book by a book review. One can only write a book review after reading the book at hand. In case you do not have adequate time to read and analyze a book, you can order a book review from our assignment help website. myCoursebay writers are always available to read books in any discipline and develop excellent book reviews. You can also reach out if you are not familiar with the process required to create an ideal book review.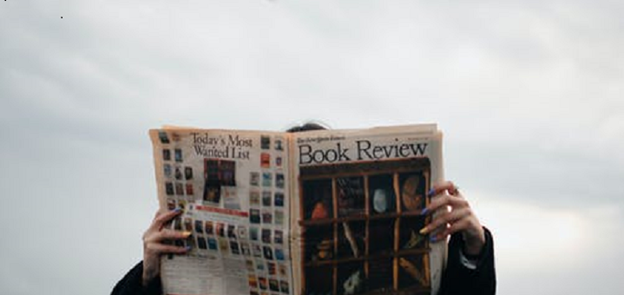 Steps to Follow When Writing a Book Review
A book review is a challenging assignment for reviewers.  A book review's main aim is to introduce the audience to something they have no idea about and stir up their interest. A book review assignment is similar to sharing the book's experience. It is possible to accomplish the aim of the book review with a few words. Our homework Writers' experts have highlighted steps you can follow to develop an excellent book review. They include:
State the Context of the Book
This is basic information about the book you are reviewing. At this point, you should specify the writing the book contains. Such information will not only set the scene but also attract readers
Describe the Book
There is no need to write your likes and dislikes in a book review. Instead, you should provide basic information and let your audience make the final decision. This applies even when a book contains criticizing information. Moreover, you should explain the key themes and styles, and features evidently. Nevertheless, it would be best if you avoided spoilers. In case you do not know how to contact myCoursebay writers.
Include Direct Quotes From the Book
Anytime you want to share a book experience with an unfamiliar audience, it is an excellent idea to start writing quotations from the book. It is necessary to vividly explain the quoted session to enable the reader to picture the book at the back of their mind.
Give Reasons Why the Book Is Worth Reading
Take time to explain what makes the book exciting and what makes it stand out from other books in the same genre. Make the readers aware of why reading the book is essential by explaining how it can influence their thinking and emotions.
Summarize the Review
Finally, summarize your opinions and identify the type of audience you would like to recommend the book to read. Moreover, you can also suggest a different book that a similar audience would be interested in.
How to Write a Book Review Assignment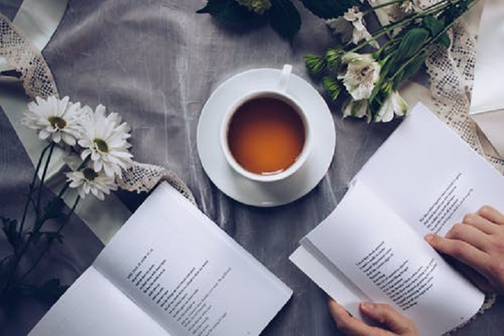 A book review assignment is as essential as any other type of assignment. Regardless of your academic level, your book review will contribute to your academic grade. All professors award book review marks as per the standard requirements of a book review. Therefore, students must take time and write book reviews following all the rules. In case you do not have adequate time to learn how to write a standard book review, contact myCoursebay for immediate assistance. A standard book review should include the following.
Introduction
An introduction is a requirement for any piece of academic writing. Subsequently, a book review is not an exception.  There are numerous ways you can use to introduce your book review. For instance, you can describe the book title or the problem you are trying to solve. Keep in mind that the introduction should be fascinating since it is meant to grab the reader's attention.
Book's Argument Summary
Take time and summarize the content in the book.  All books have various features. Therefore, book reviews should have unique features depending on the book at hand.
Author Details
In this section, you include the biographical details about the author.  You can explain who the authors are and their area of expertise.
Content Summary
Here you summarize all the research techniques you used. All along include vital themes that the book covers
Strength and Weaknesses
A good book review should highlight the strength or positive aspects of the book at hand. Additionally, it should also identify an area that requires to be improved. This can be something that the author omitted or neglected.
Conclusion
It would be best to finalize your book review assignment by including a conclusive statement that summarizes the book review's main ideas.  In this section, you can also identify the kind of audience who can benefit from reading the book at hand.
To come up with a quality book review, you have to follow the above-recommended steps.  In case you do not contain the skills to write an impeccable book review, you can seek assistance from myCoursebay writers. Alternatively, in case you have other pressing assignments and lack adequate time to read a book and summarize it, you can contact our academic experts for assistance. Mycoursebay is the best place you can get skilled writers willing to write a well-researched book review at an affordable rate.
Our writers comprise a pool of academic professors. Therefore, do not hesitate to visit myCoursebay site for any form of academic assistance.
In a nutshell, a book review will require you to summarize and analyze a specified book. A book review's core purpose is to help readers make an informed decision on whether they would like to read a particular book or not. Most students find a book review assignment as a complicated one. In case you experience trouble coming up with an excellent book review, do not hesitate to contact our services for efficient assistance.